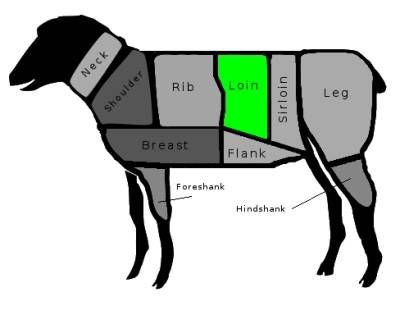 Doug Wilson is a great pastor and Bible scholar. I deeply respect him, and have appreciated his teaching ever since I subscribed to Credenda Agenda back in 1997.
As a young(er) upstart from backwater of the Evangelical world, I am reluctant to call out prominent Christian leaders when I disagree with them; and it's extremely unlikely that he will read this anyway. However I want to point out an error that he made recently, not to make myself out to be smarter than him, but because it touched a raw nerve of mine: the need to be consistent when doing exegesis, and to avoid at all costs having our use of Bible texts influenced by our own Creed or Agenda.
Doug's article Until Someone Unsettles It, posted on Feb 2, is a defence of young earth, 6 day creationism. I'm not going to tackle him on the big issues of this debate, but simply pick up on a text he uses where he argues for universal death (ie. humans and animals) entering the world at the point of Adam's sin:
First, the Bible teaches from beginning to end that the plan of salvation is intended to restore the entire created order. In Genesis, we were banished from Eden and the tree of life, and at the end of Revelation, the tree of life is there beckoning us, with leaves for the healing of the nations. And in that return to the Edenic state, God includes the creatures, which means that these creatures were included in the bliss we fell from. Why would they be restored with us if they didn't fall with us?

"The wolf and the lamb shall feed together, And the lion shall eat straw like the bullock: And dust shall be the serpent's meat. They shall not hurt nor destroy in all my holy mountain, saith the Lord" (Is. 65:25).
Wilson uses Isaiah 65:25 to support the notion that animals will also be renewed in the new creation, with all their predatory and carnivorous instincts removed. So, he is reading this verse literally, using it as evidence that 1. animals will be in the new creation, 2. The way animals behave now in a fallen creation is a result of Adam's sin that introduced death, and therefore 3. The scenario painted in this verse is what we will actually experience in the new creation.
Here's where the problem comes in. This verse is plucked from a wider passage (17-24) in which God promises a new heavens and a new earth:
17 "For behold, I create new heavens and a new earth, and the former things shall not be remembered or come into mind. 18 But be glad and rejoice forever in that which I create; for behold, I create Jerusalem to be a joy, and her people to be a gladness. 19 I will rejoice in Jerusalem and be glad in my people; no more shall be heard in it the sound of weeping and the cry of distress.

20 No more shall there be in it an infant who lives but a few days, or an old man who does not fill out his days, for the young man shall die a hundred years old, and the sinner a hundred years old shall be accursed. 21 They shall build houses and inhabit them; they shall plant vineyards and eat their fruit. 22 They shall not build and another inhabit; they shall not plant and another eat; for like the days of a tree shall the days of my people be, and my chosen shall long enjoy the work of their hands.

23 They shall not labor in vain or bear children for calamity, for they shall be the offspring of the blessed of the Lord,and their descendants with them.24 Before they call I will answer; while they are yet speaking I will hear. 25 The wolf and the lamb shall graze together; the lion shall eat straw like the ox, and dust shall be the serpent's food. They shall not hurt or destroy in all my holy mountain," says the Lord. (Isaiah 65:17-25 ESV)
We see that our verse in question is a part of a bigger portrait of peace, prosperity and joy that God is promising His people as the fruit of the redemption he will be accomplishing through the work of his Servant (Isaiah 53).
The big question is: Are we to take this as a literal, actual description of the new creation – what we as Christians will actually experience, or is it to be taken as an image, described in local, cultural terms, to give us an impression of the nature of God's saving work that leads to the liberation of all creation?
See, if we are to take verse 25 literally, we need to be consistent and take the whole passage literally. That includes:
 Confining the new Creation to the city of Jerusalem, or at most to the Holy Land (if 'Jerusalem' represents the nation) (18,19)
Old men dying at 100 years (20)
Sinners who are cursed for living up to 100 years (20)
People still marrying and producing more children (23)
Snakes remaining under a curse (25)
A specific mountain (probably Zion) being holy in distinction from the rest of creation (25)
All of these things, we know, need to be read in light of the coming of Jesus and the fulfilment of God's promises in Him, for the Church, who are the continuation of God's chosen people. We know that in the New Creation there will be no more death, no curse, no sin, and no human marriage (with the implication of no procreation). We also know that all of creation will be renewed, not just a pocket surrounding geographical Jerusalem. In fact, the New Testament presents the 'New Jerusalem' not as a geographic or architectural structure, but as the community of God's family among whom He dwells forever.
What does this mean for our interpretation of Isaiah 65:17-25? I believe it means we must read it in the second sense I described above: as an image, described in local, cultural terms, to give us an impression of the nature of God's saving work that leads to the liberation of all creation.
I actually agree with Wilson that there will be animals in this new creation, and that they will be peaceable and not to be feared. I just think this is the wrong verse to substantiate this claim, because to do so requires us to then take the whole passage literally on things that the New Testament requires us to take figuratively.  To take it one step further and present it as evidence that there was no non-human death before the fall is digging the hole even deeper.
To be consistent, if we are to take verse 25 as an indication of the result of God's renewal of creation on animals, then we must also take verse 20 as meaning that this renewal will result in us all living to 100 years and then dying. Which kinda contradicts his thesis (which I agree with wholeheartedly) that there will be no death.
What it comes down to is that Wilson has taken a text out of context to become a prooftext for his pretext; something that he, with his usual passion for biblical truth and integrity, would reject wholeheartedly.